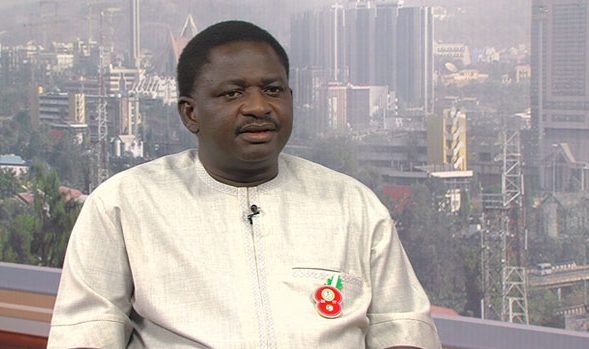 The Special Adviser on Media and Publicity, Femi Adesina, has said contrary to reports in a section of the media, it was President Muhammadu Buhari who prevented Governors from endorsing him for an automatic ticket for the 2019 presidential election.
There had been reports after the National Executive Committee meeting of the All Progressives Congress on Wednesday that moves by some Governors to secure automatic ticket for Buhari in 2019 failed.
This was then followed by an interview granted to State House Correspondents by the Imo State Governor, Rochas OKorocha, who said there would be no automatic ticket for Buhari.
Okorocha said the President will go through the process to emerge as the presidential candidate of the APC.
Writing in an article titled: "PMB: Just like the mills of the gods," Adesina said the story was "pure fiction".
He said it was the gesture of Buhari that stopped the move to hand him an automatic ticket at the NEC meeting of the APC.
Adesina wrote: "You can imagine my consternation the next day, when I saw the newspaper headlines.. It was as if some of them were reporting a meeting held in outer space. They said a bid by governors to get automatic ticket for the President had failed. One newspaper exulted: 'Governors' bid to get automatic 2019 ticket for Buhari fails.' Pure fiction. Concocted story. It never happened the way the newspaper had conjured. And it was the President himself who had dissuaded those who made the move, by his gesture. Hate news seems to have crept into the polity, and otherwise credible newspapers have eaten the forbidden apple."
Source:
The Eagle Online